Regular price
€309,00 EUR
Regular price
€0,00 EUR
Sale price
€309,00 EUR
Unit price
per
Sale
Sold out
Share
View full details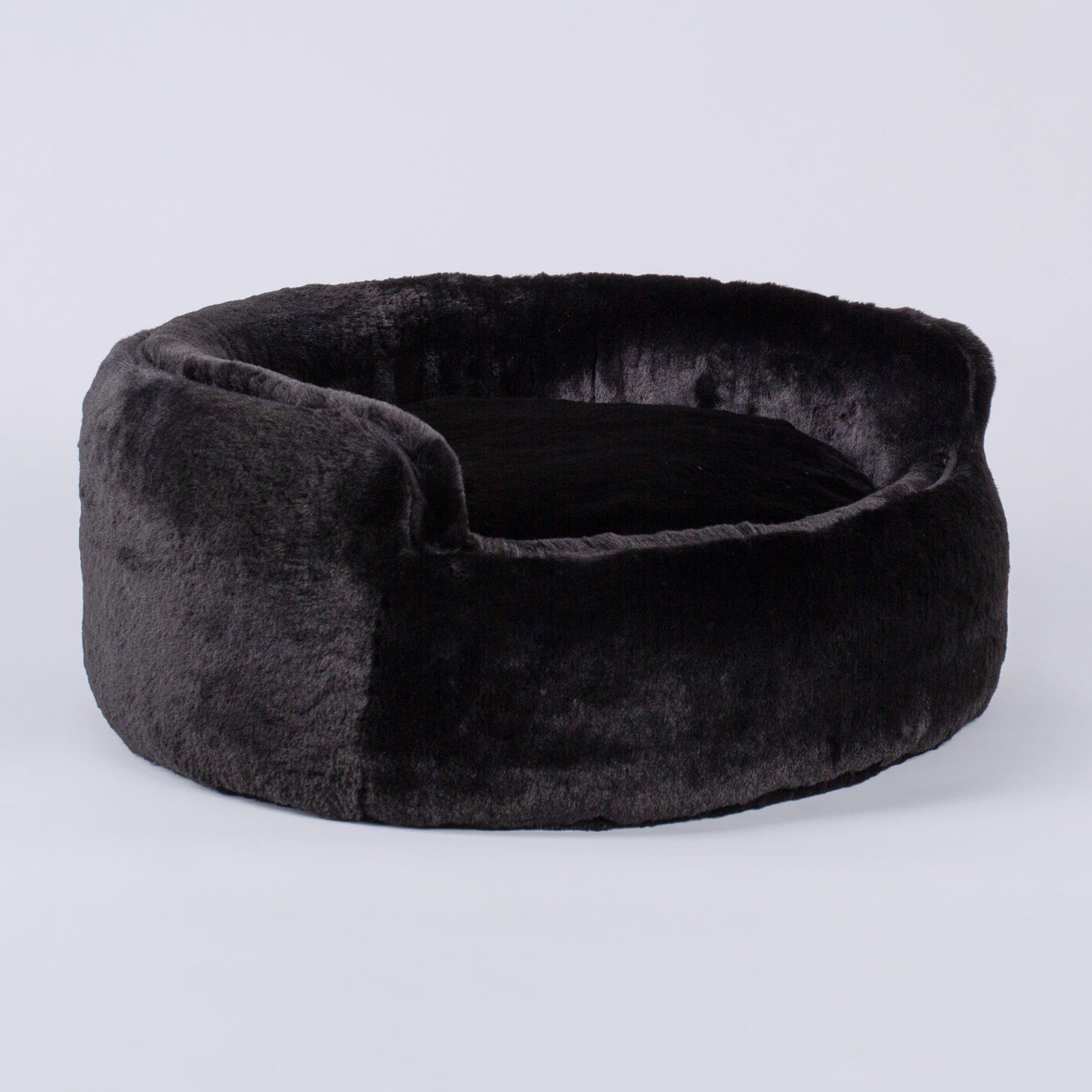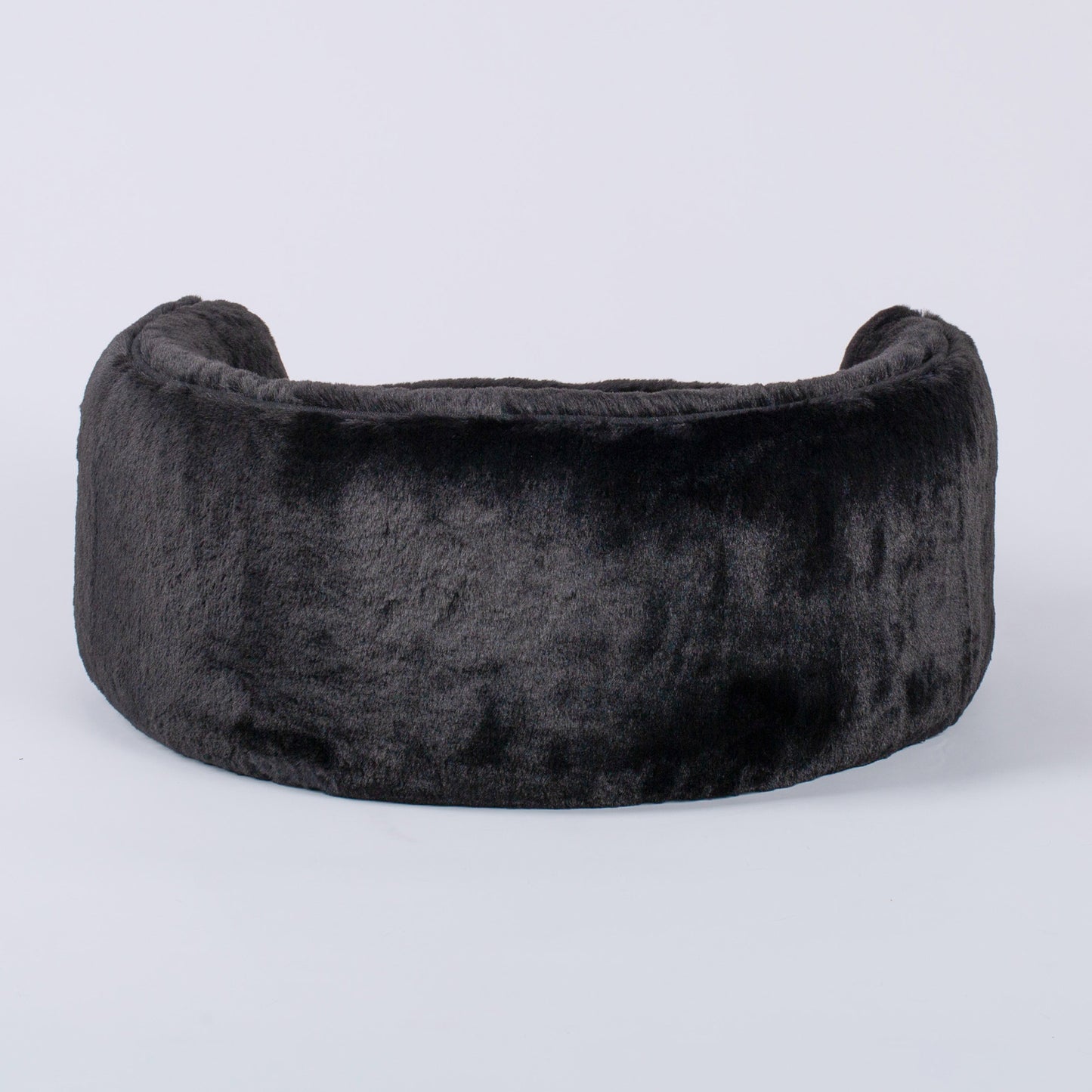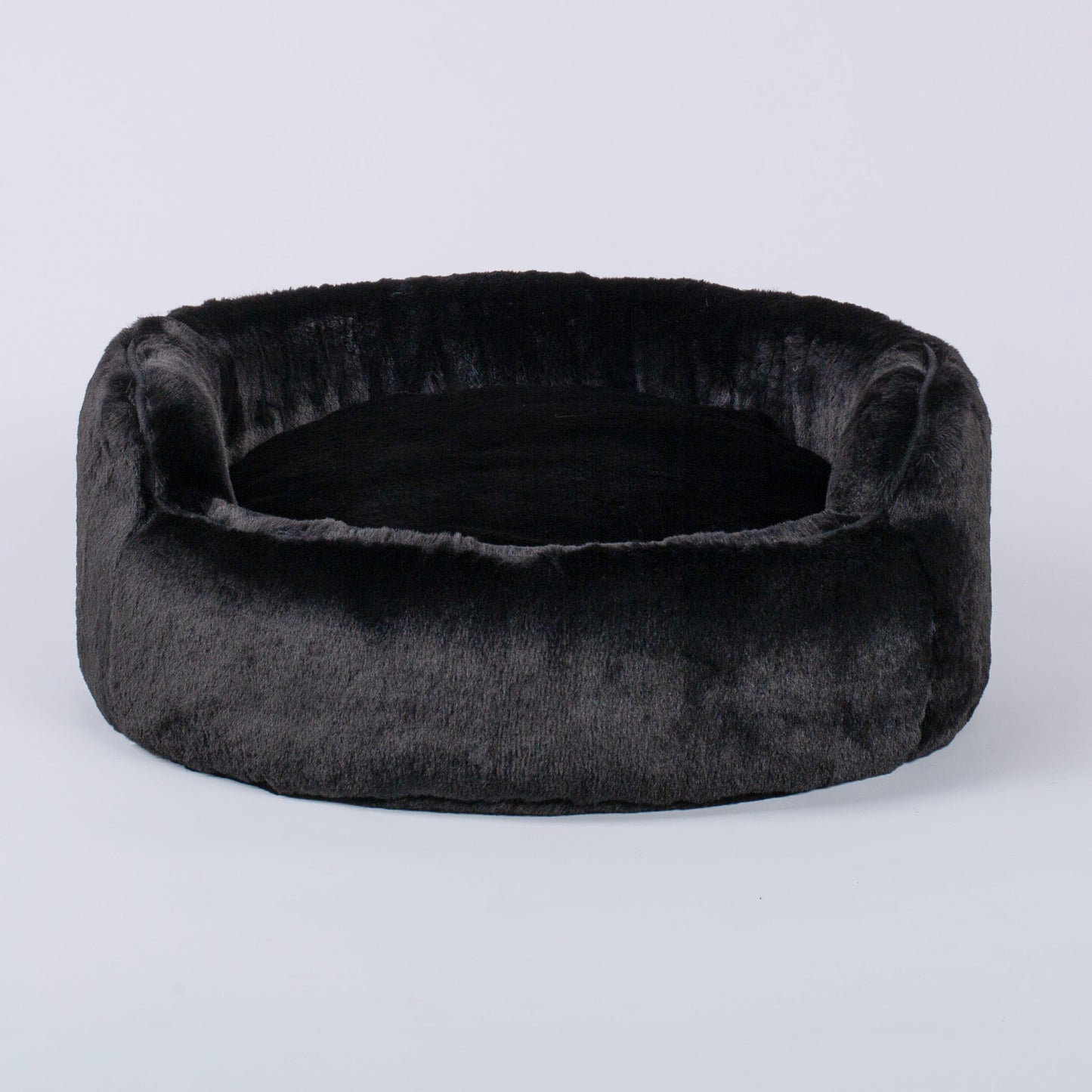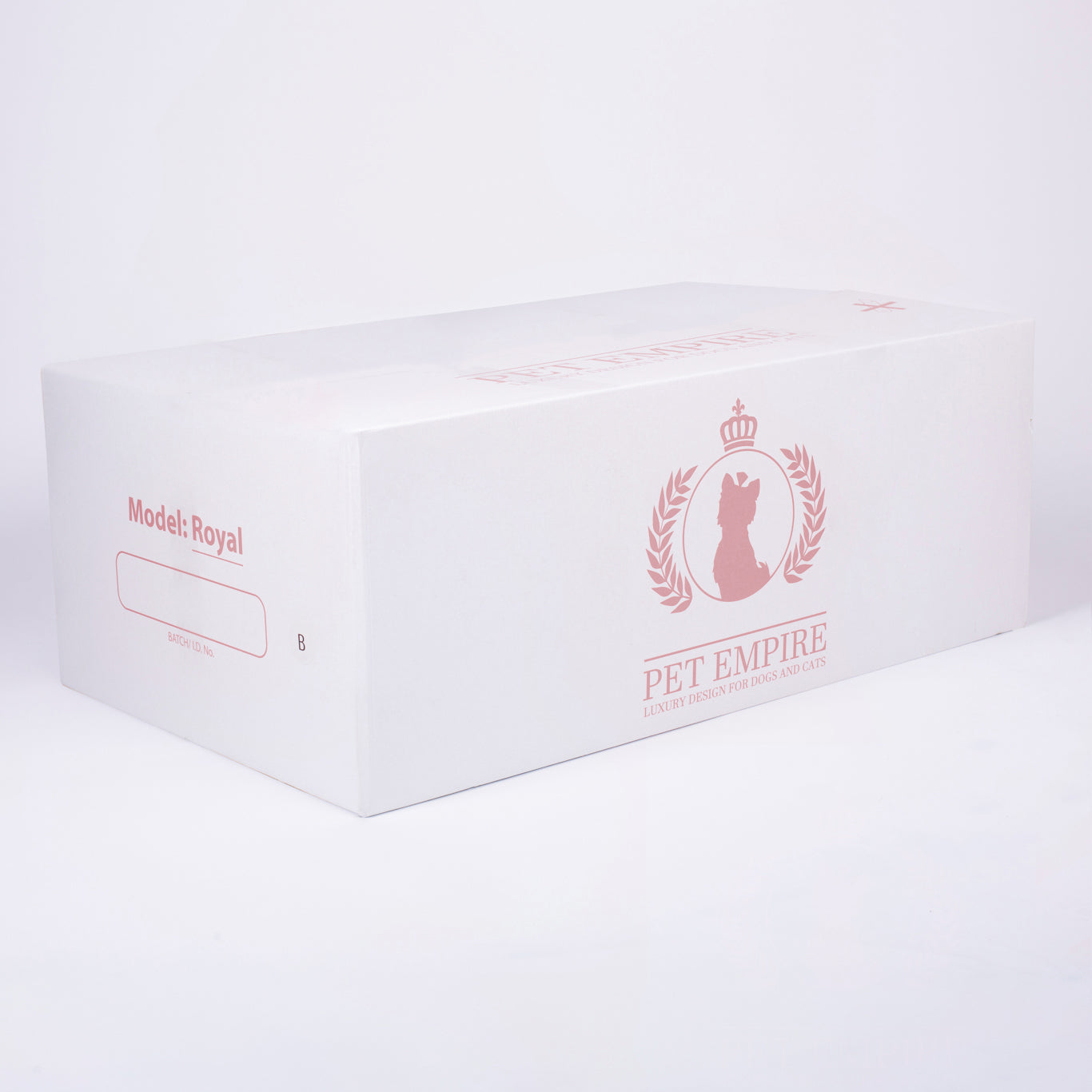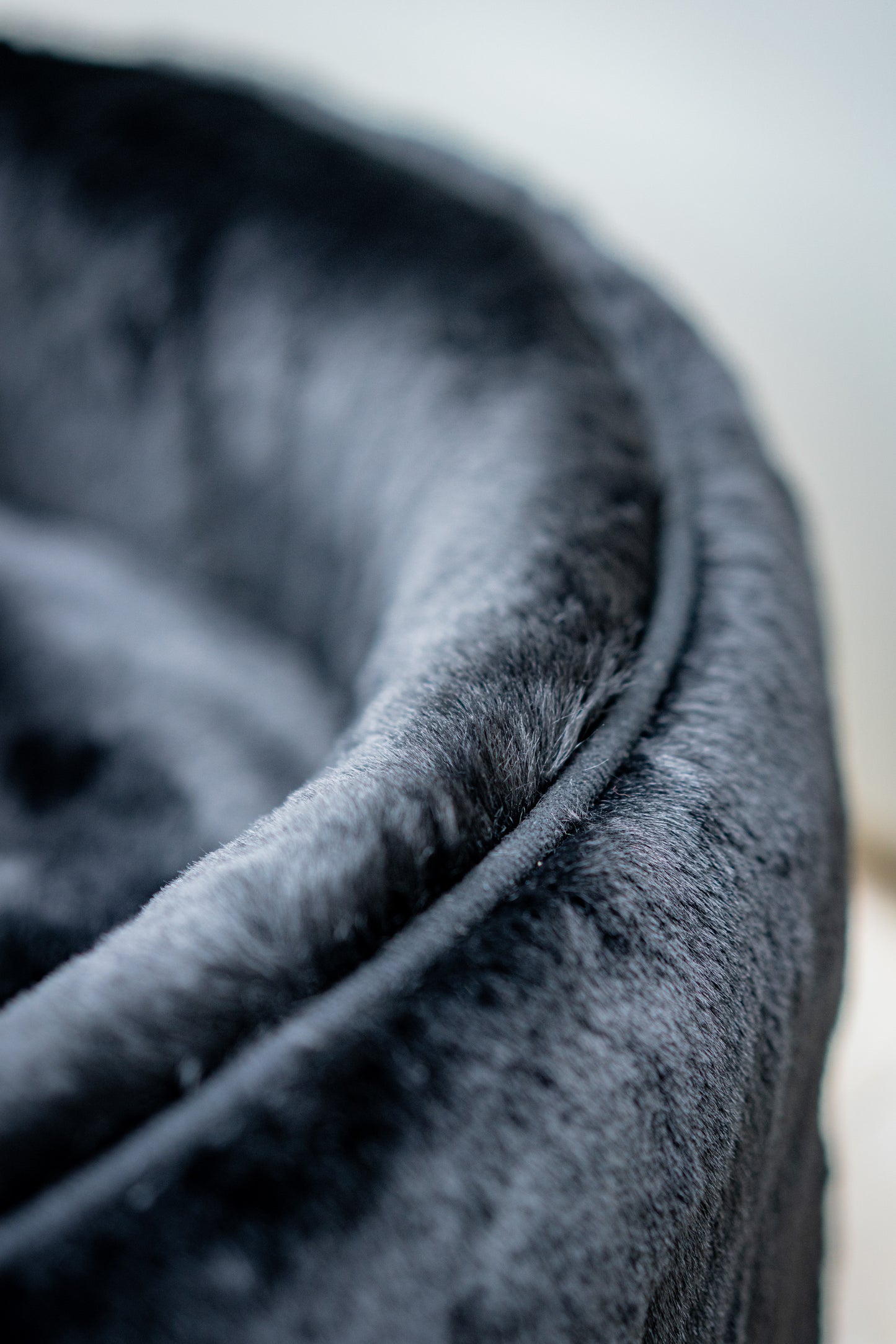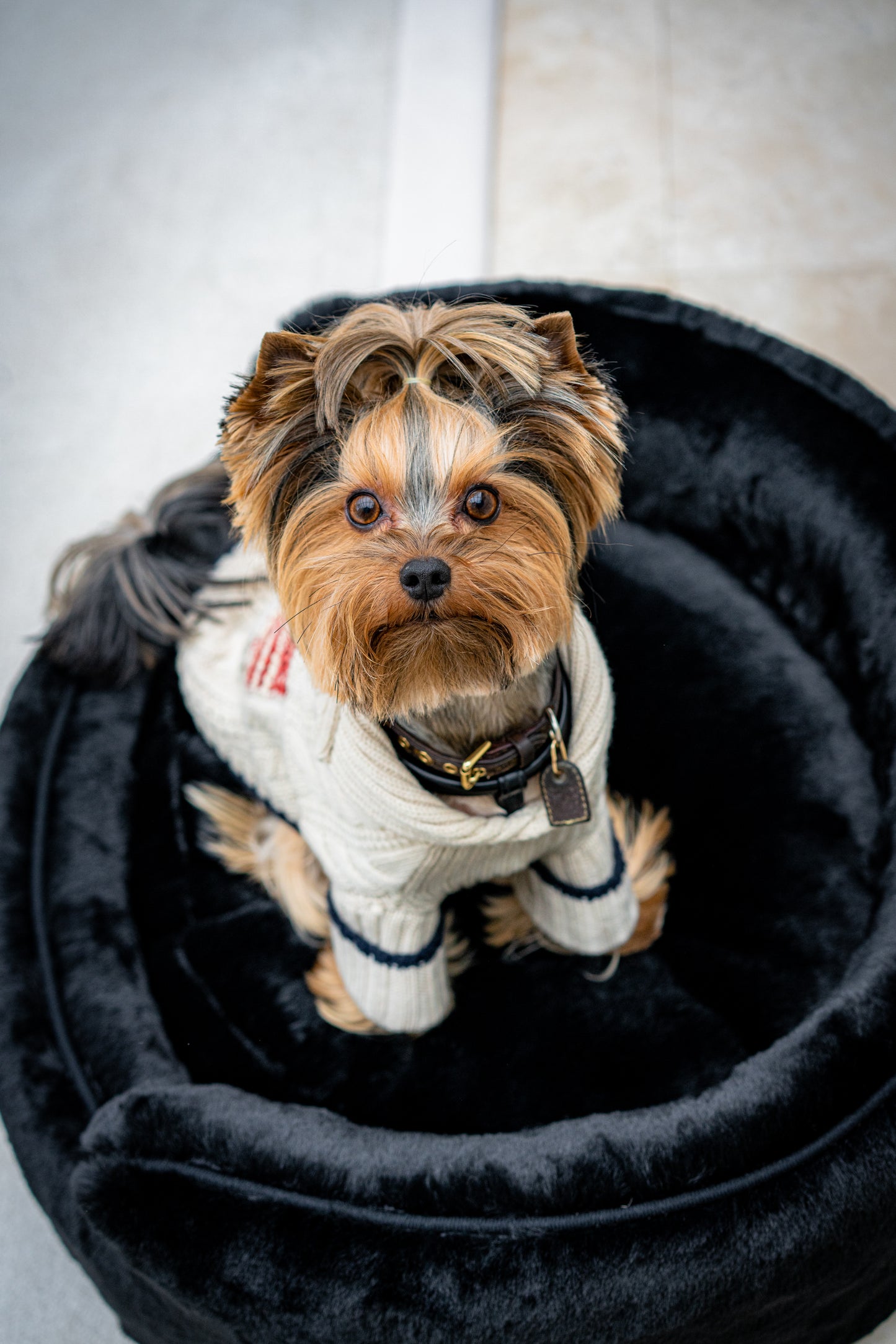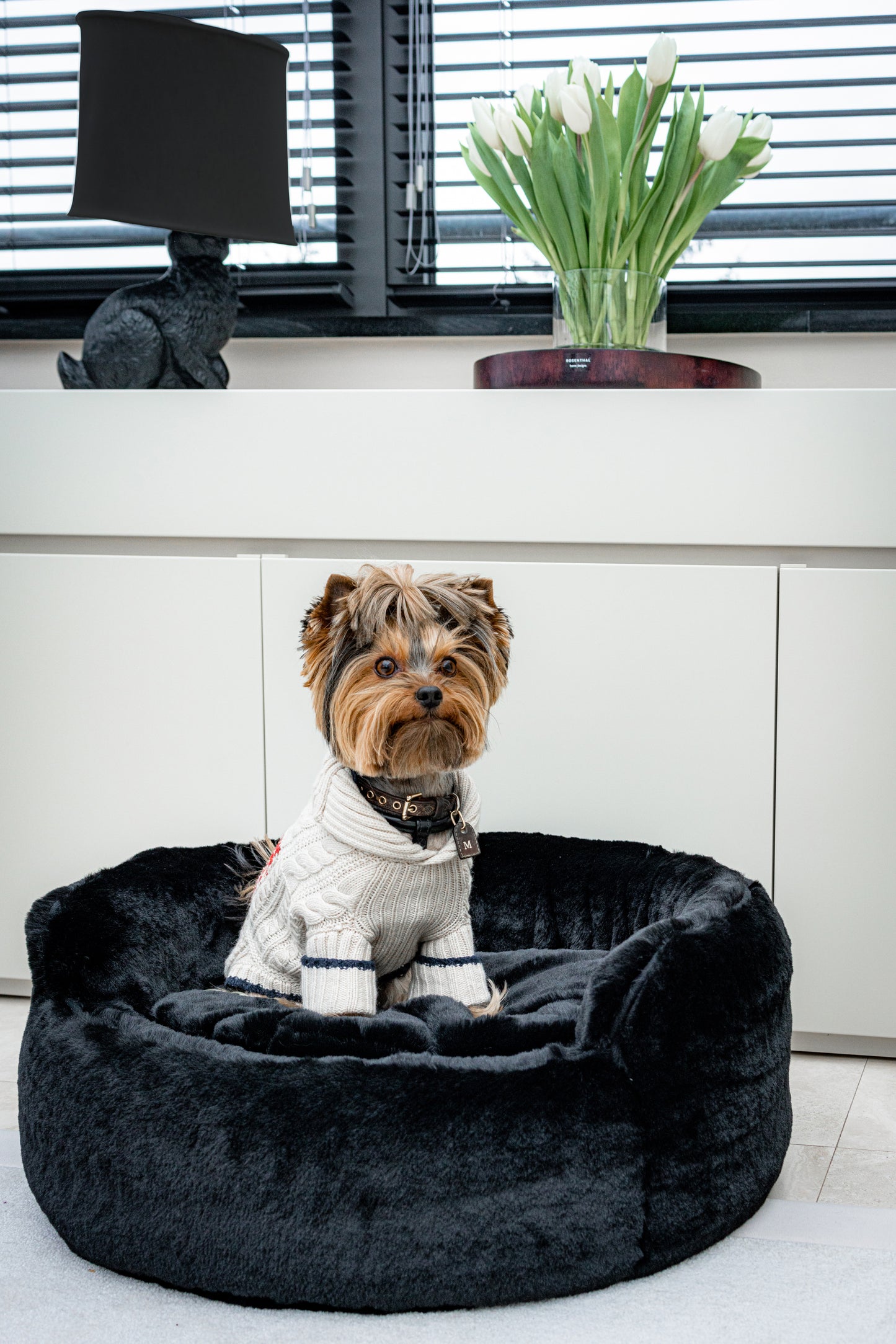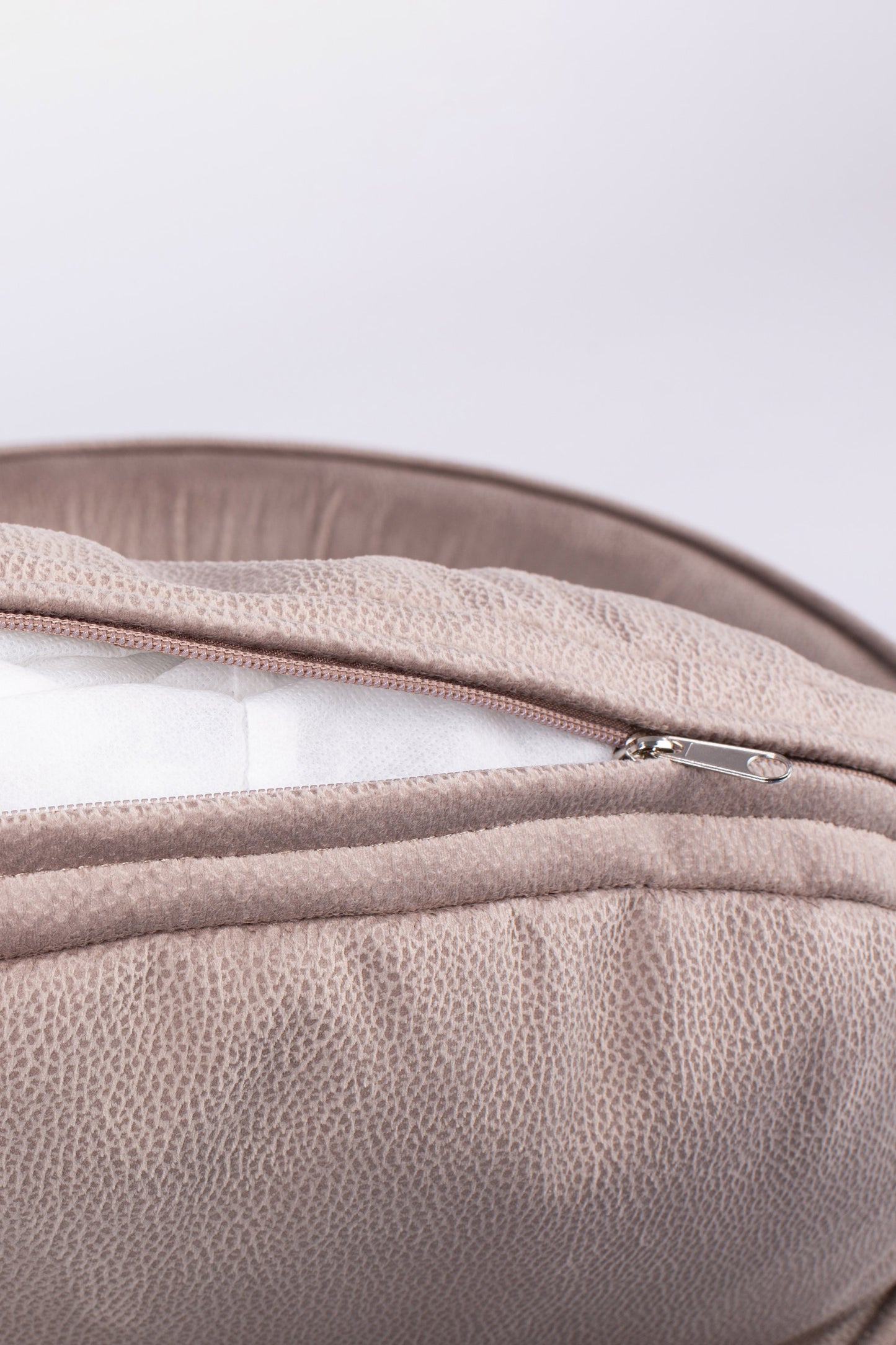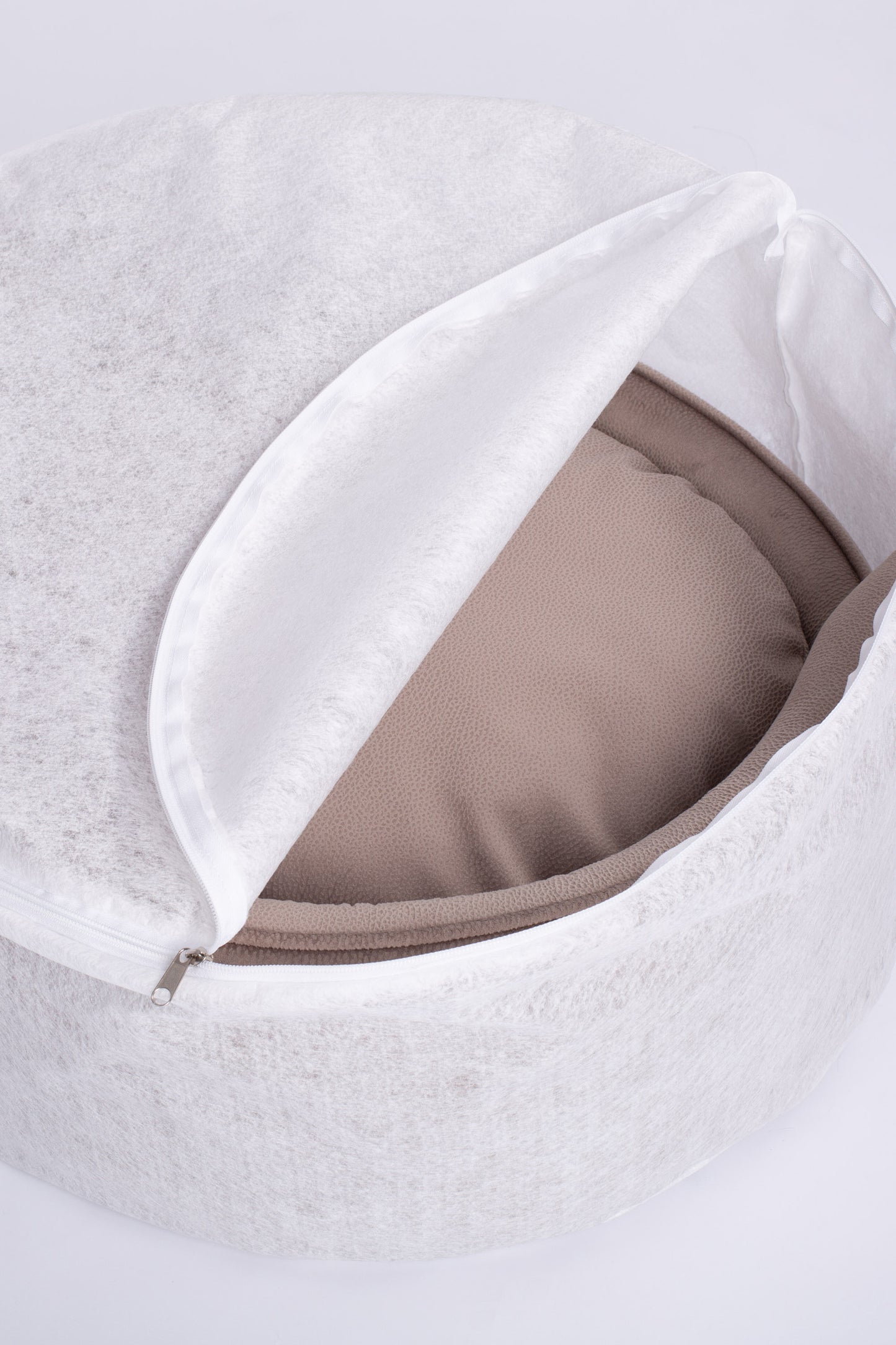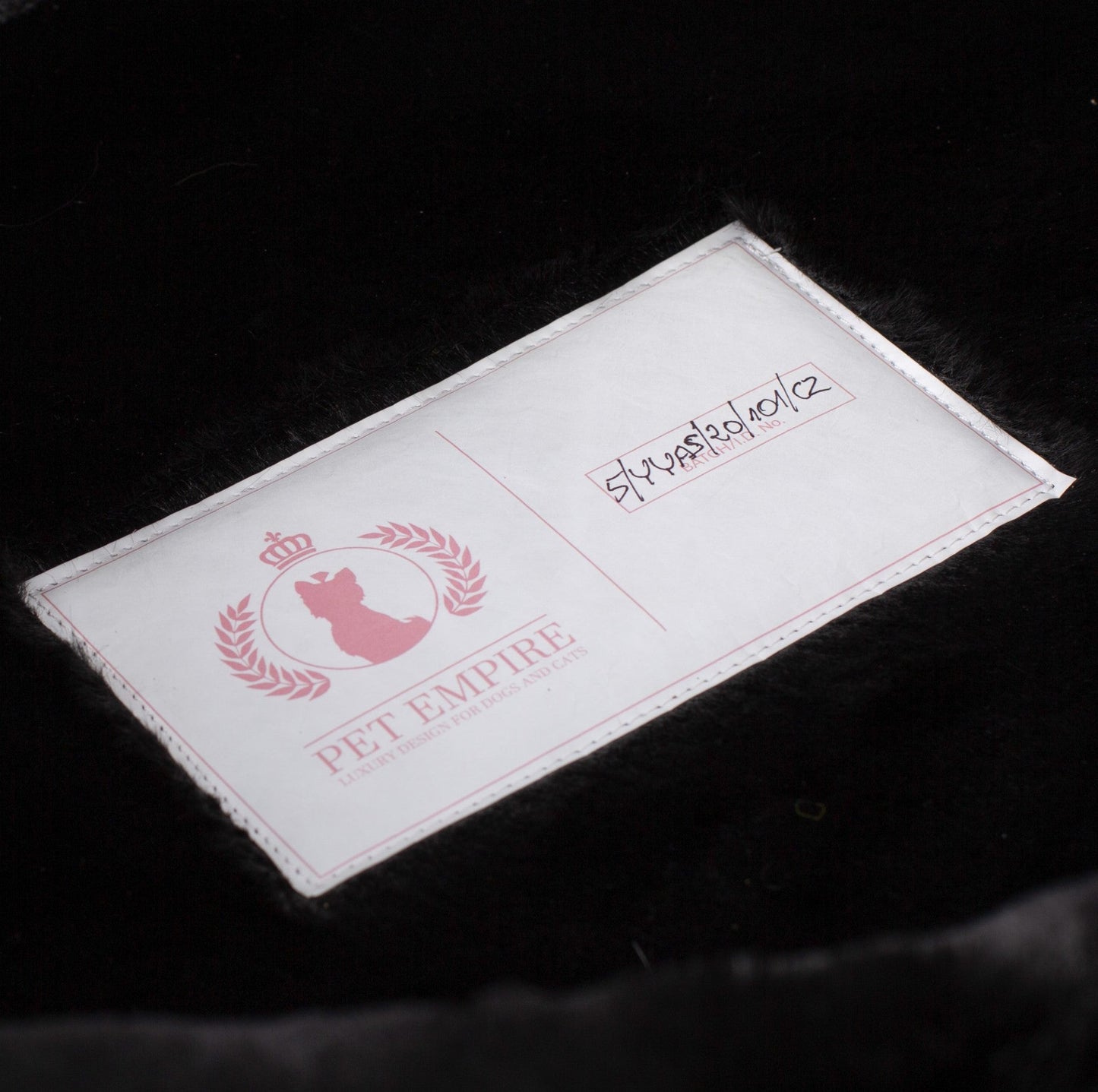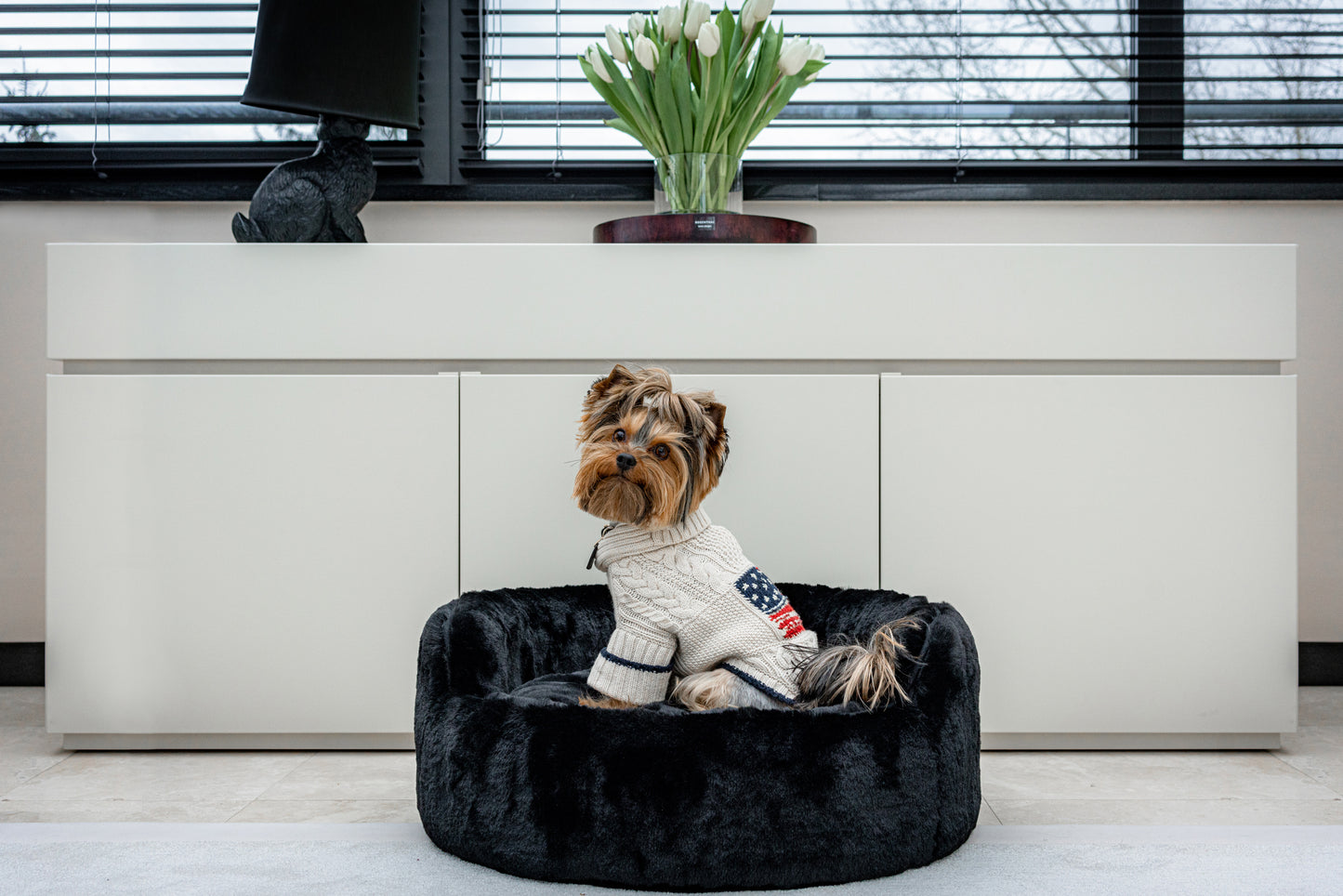 Exceptionally Well Balanced Design of a Pet Bed
Does a Dog Bed have to ruin a carefully planned interior design? We know that's not true. Pet Empire will look great in any home. Your pup will fall in love with it from the very first nap!

A Pet Bed that fits into various interiors, all this in the spirit of Yin & Yang harmony. Your canine friend will gain an exceptionally comfortable piece of furniture on which to rest and have sweet dreams and the owner, a beautiful addition to the interior.
Handcrafted in a small family business, manufactured by the best, talented craftsmen
All our Pet Furniture is handcrafted in a family manufacture. This enables us to have full control over the whole production process, down to the smallest detail. We love our four legged friends, so when designing luxury dog beds, we use the best materials and focus on quality, not mass production.

The manual production methods that we use are based on techniques known only to highly specialised craftsmen with many years of experience. Each sofa is the result of many hours of work, patience and precision are required to make them perfect in every detail. They are created with an accuracy that only a passionate artisan can ensure, and that only an admirer of luxury can appreciate.
The Comfort and Safety of Pets Above all
We put our four legged friends first. That is why luxury design is not our only priority. Dogs love lounging for hours, especially in a comfortable bed, that is why we focus on ergonomics and functionality. We perfectly understand that a dog bed should, above all, be comfortable and safe. That makes a sofa that the pet will simply love.

The pillow gives an ergonomic shape to the Dog Bed and provides your Pet with a sense of comfort. Yin Yang Super Soft Pet Bed has a sturdy, wooden frame that will stay in place even during the most frantic playtime with your best furry friend.

The Yin Yang Super Soft model fits perfectly into any interior, improving its harmony and style with its exceptional design and high-quality materials.
Safe and luxurious packaging
We care about the safety of our products during delivery. We pack them in durable packaging so that they reach you intact. The packaging also has information specific to your unique pet bed. This way you will know that you have received the original piece of furniture from Pet Empire.
Each piece of Pet Empire furniture is unique
We take our craft pretty seriously. That is why we mark each piece of furniture with a sewn-in label stating the serial number of the product, which is handwritten and provides information on the manufacturing process. This confirms the uniqueness of the product.
Dog Couch with that is Ergonomic.
The dimensions of this dog sofa are suitable for most miniature and small breeds. The height of the backrest is designed to allow your pet to rest their head comfortably. The height of the bed makes it easy to jump into.
Exclusive, Pet Friendly and Easy To Clean Materials - upholstery that Makes a Difference
We use the best materials and focus on quality, not mass production. It is the same quality as used in high-end human furniture, and it will last a lifetime.

All the materials from which our luxury pet beds are manufactured are pet-friendly and easy to clean, all you need is a damp cloth. Dog hair can be removed with an upholstery brush. In addition, the cushion covers have zippers, allowing them to be taken off and washed. The internal cushions are made of high-standard, orthopedic foam and have an additional fabric layer (with a zipper) in case of spillage or soiling.
Cover materials :
1. Dry Cleaning
2. Machine wash (separately) in LOW temperatures; 30 degrees and delicate cycles
3. Do Not Bleach
4. Do NotTumble Dry or JUST in LOW and DELICATE CYCLES
5. Do Not Wring
6. Do Not Iron
Mattress/Inner cushion :
The internal cushions are made of high-standard, orthopedic foam and have an additional fabric layer in case of spillage or soiling.
In order to maintain the excellent properties of the foam, do not wash or dry clean the mattress.

Do not tumble dry / Do not bleach / Do not Iron / Do not Dry Clean / Do not Wet Clean