Regular price
€158,00 EUR
Regular price
€0,00 EUR
Sale price
€158,00 EUR
Unit price
per
Sale
Sold out
Share
View full details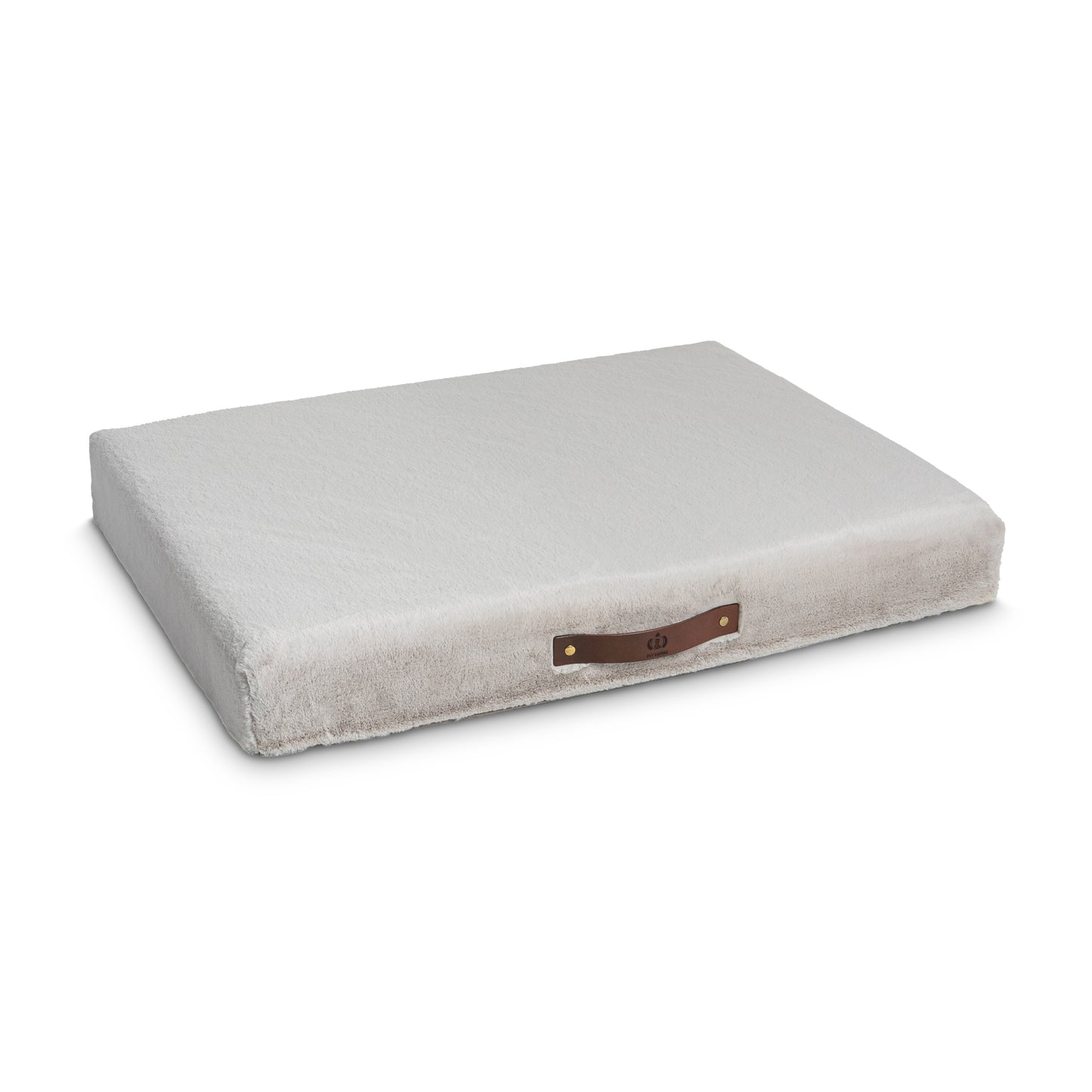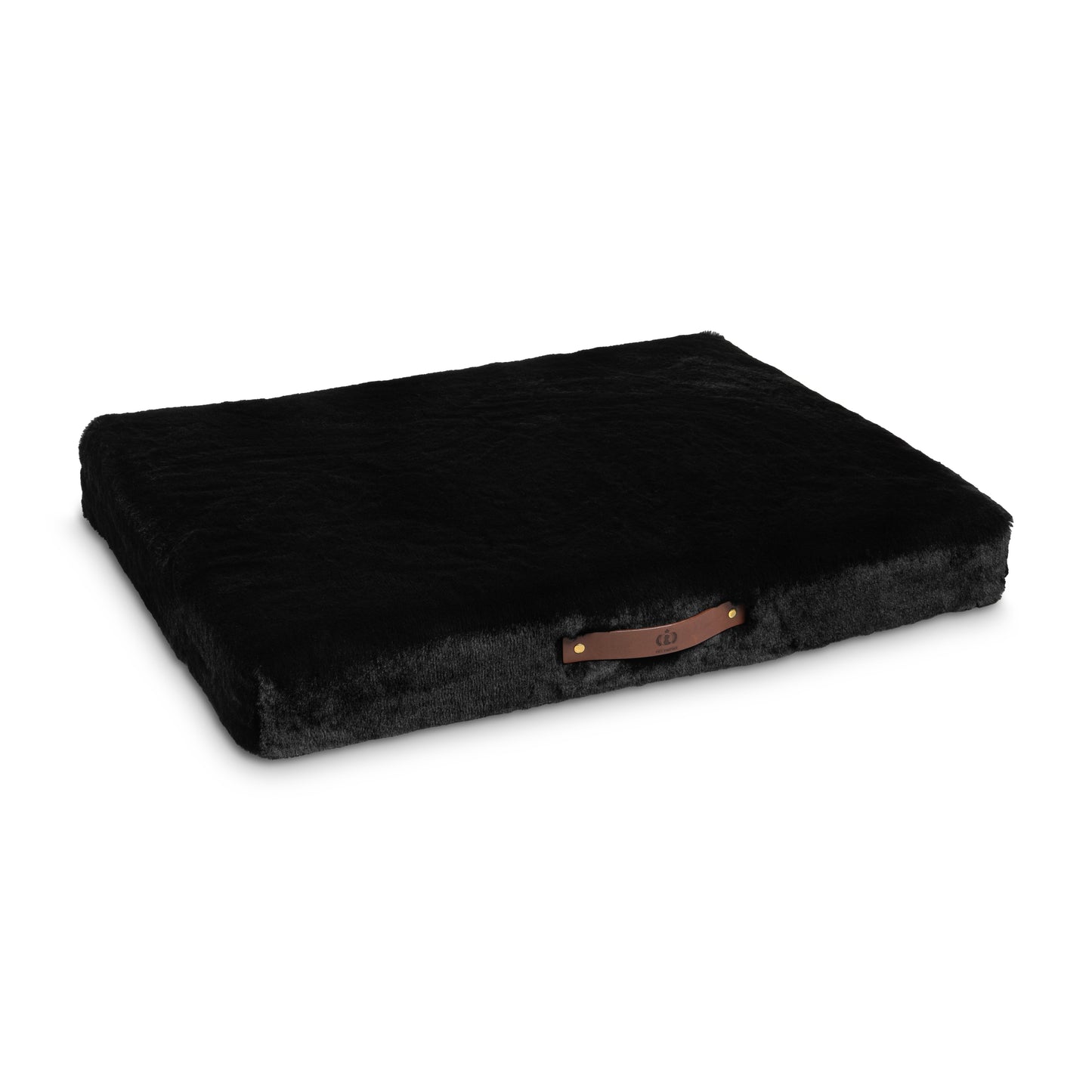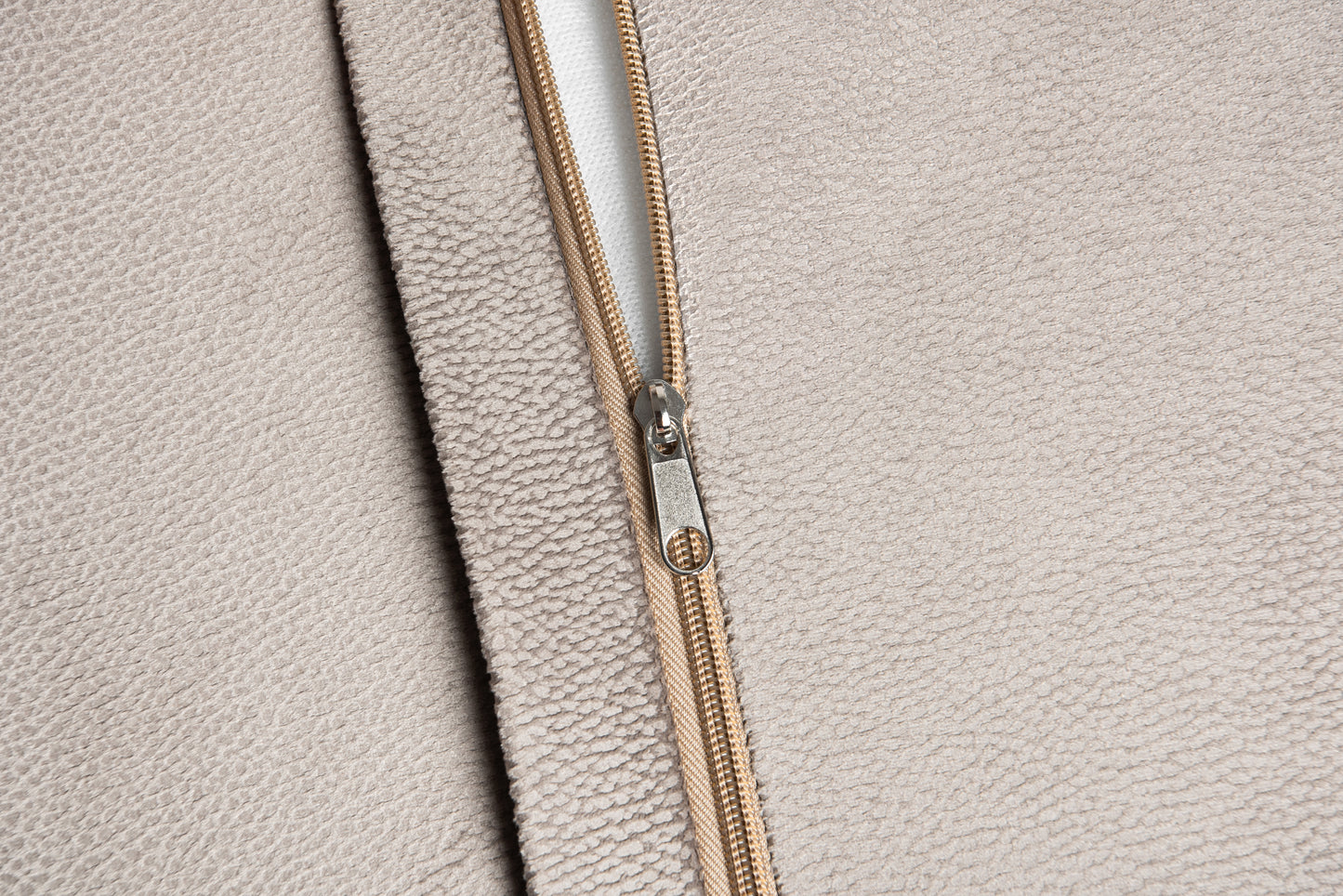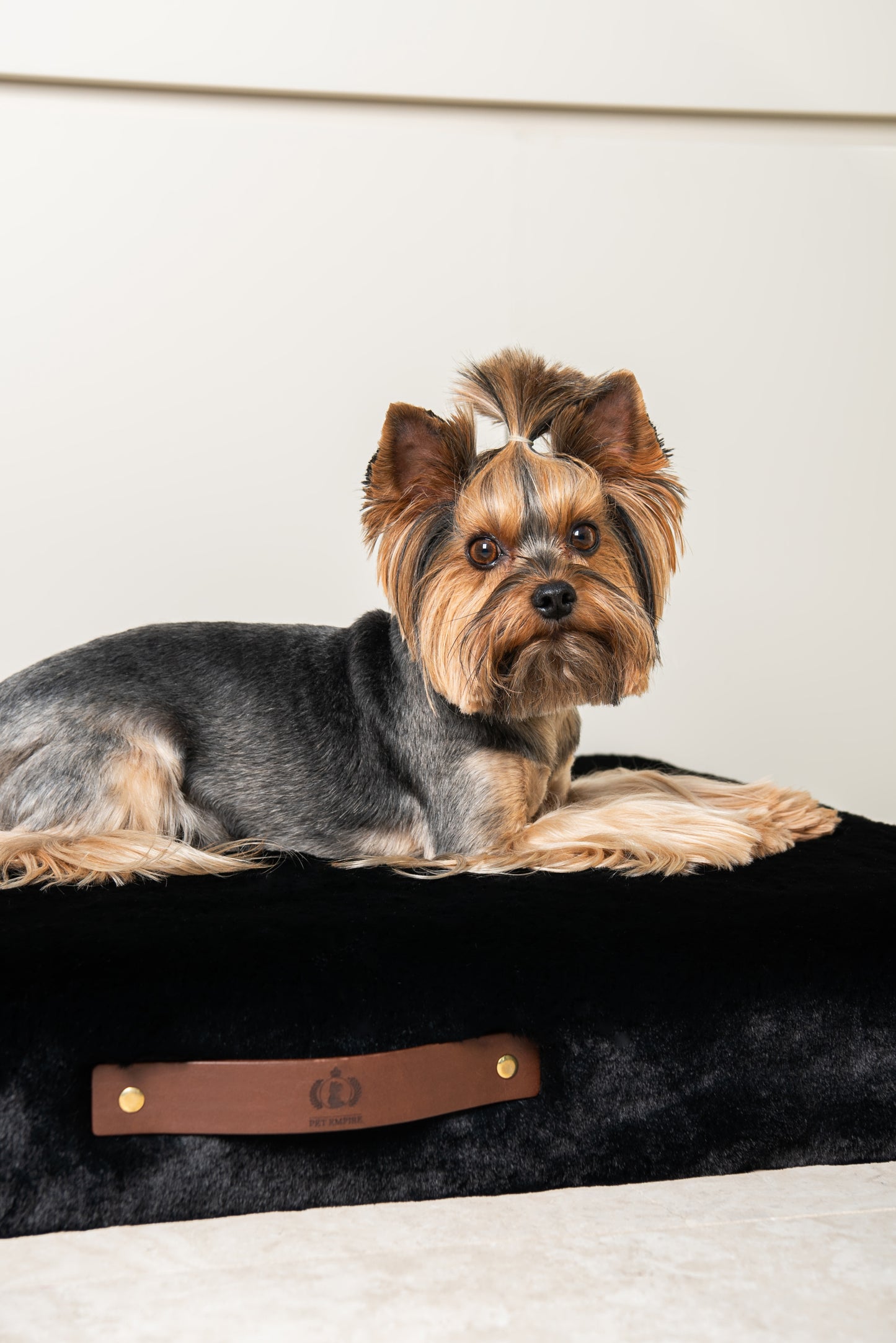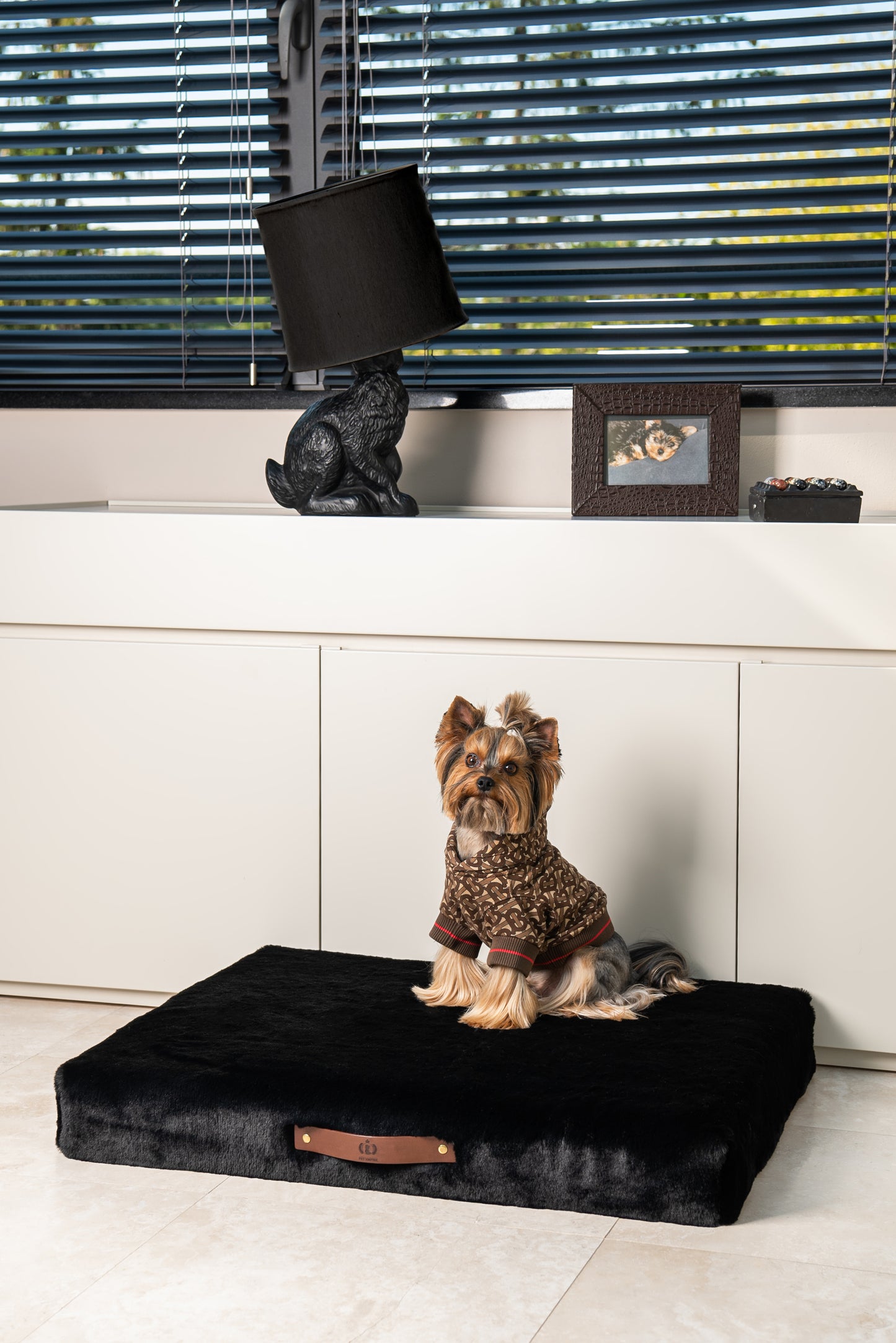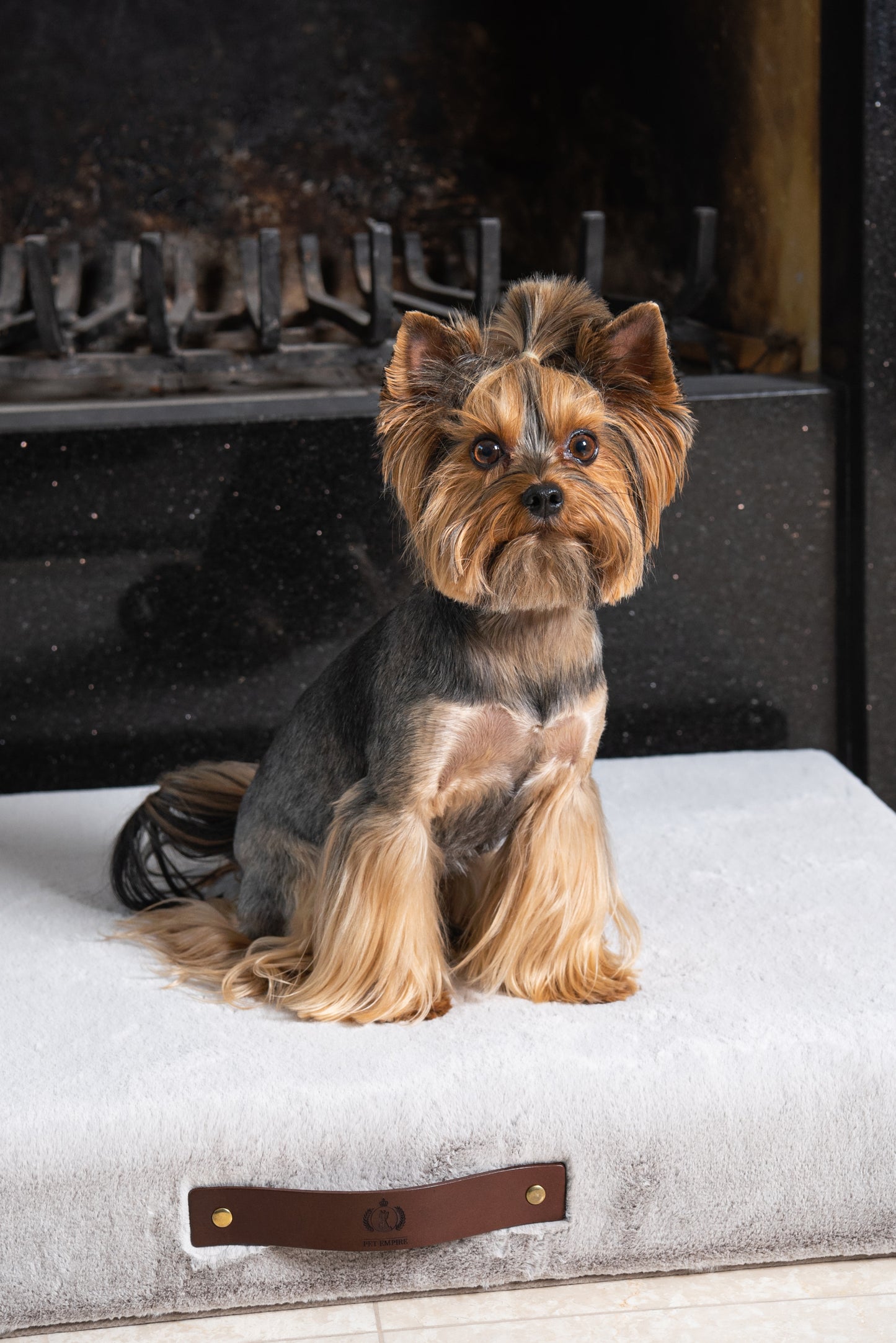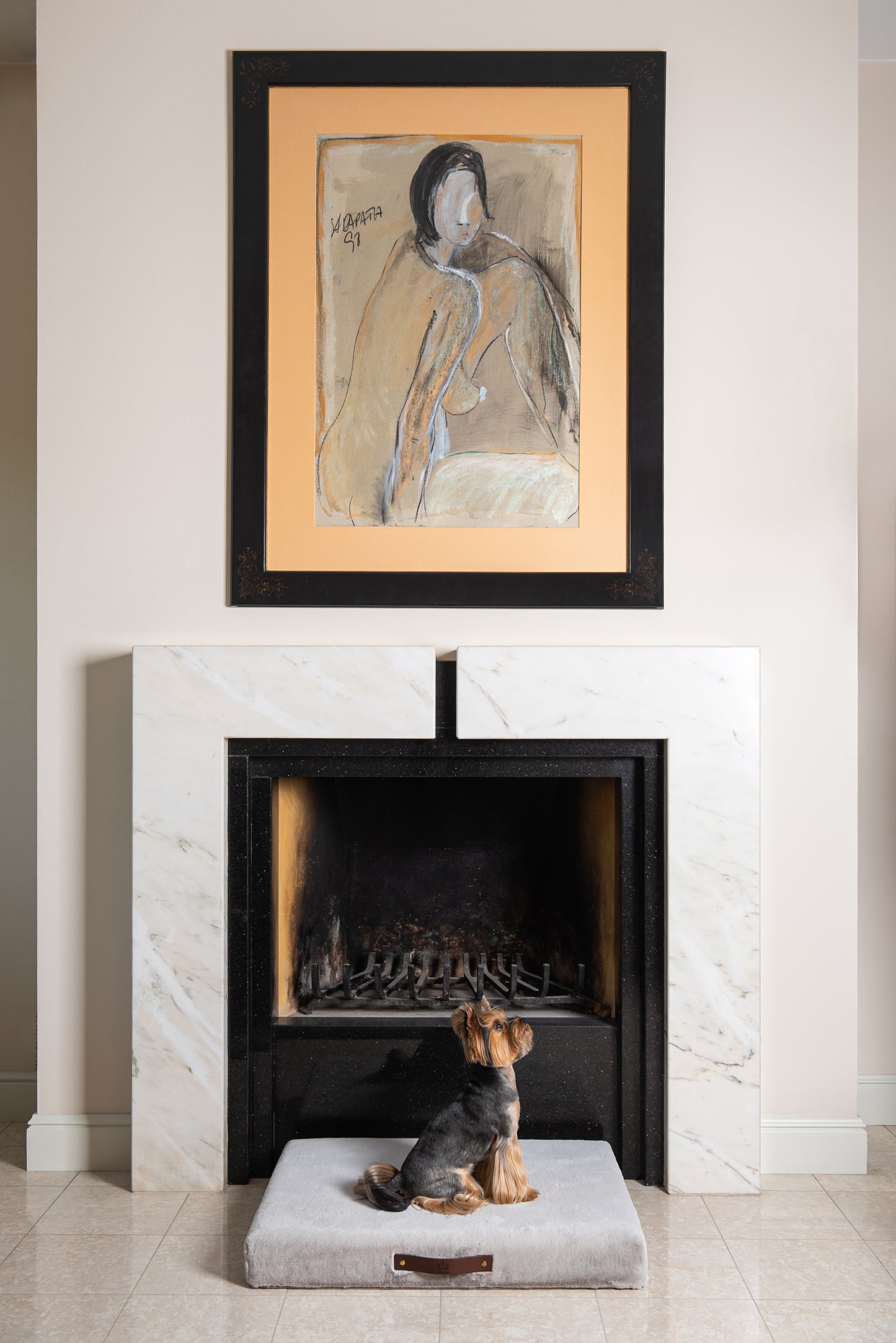 Extra Soft Dog Cushion
The St. Moritz Cushion Collection is designed with maximum comfort in mind so your pup can enjoy , relax and snuggle in during long naps.
Luxury Handmade Pet Pillows
Would you like your dog to feel cozy and comfortable during the winter season as on a St. Moritz vacation? Would you like to style up your interior for winter?

If the answer is "yes" the St. Moritz Dog Cushion is perfect for you and your pup.

We designed the dog bed to blend perfectly into any interior making it warm and cozy. The silky smooth and extremely soft faux fur feels like real fur so your dog will feel extra comfortable and cozy during his long winter season naps.

Thanks to the leather handle it is easy to move the cushion around and adds an extra style to the bed.
Comfortable and easy to clean
St. Moritz is really easy to clean. You just need a damp cloth. Additionally the cushion has a large zipper so you can easily remove the cover and put it in the washing machine.

The interior of the cushion (which has an extra fabric layer with a zipper) is made from highest quality foam, and is free of sensitising substances. The safety and quality of the foam is confirmed by hygiene and health certificates.

The cushion is made from fabric that passes 75000 Martindale cycle test which means it is extremely durable.
Dog Couch with that is Ergonomic.
The dimensions of this dog sofa are suitable for most miniature and small breeds. The height of the backrest is designed to allow your pet to rest their head comfortably. The height of the bed makes it easy to jump into.
Exclusive, Pet Friendly and Easy To Clean Materials - upholstery that Makes a Difference
We use the best materials and focus on quality, not mass production. It is the same quality as used in high-end human furniture, and it will last a lifetime.

All the materials from which our luxury pet beds are manufactured are pet-friendly and easy to clean, all you need is a damp cloth. Dog hair can be removed with an upholstery brush. In addition, the cushion covers have zippers, allowing them to be taken off and washed. The internal cushions are made of high-standard, orthopedic foam and have an additional fabric layer (with a zipper) in case of spillage or soiling.
Cover materials :
1. Dry Cleaning
2. Machine wash (separately) in LOW temperatures; 30 degrees and delicate cycles
3. Do Not Bleach
4. Do NotTumble Dry or JUST in LOW and DELICATE CYCLES
5. Do Not Wring
6. Do Not Iron
7. Please, take off the Leather Handle for washing
Mattress/Inner cushion :
The internal cushions are made of high-standard, orthopedic foam and have an additional fabric layer in case of spillage or soiling.
In order to maintain the excellent properties of the foam, do not wash or dry clean the mattress.

Do not tumble dry / Do not bleach / Do not Iron / Do not Dry Clean / Do not Wet Clean